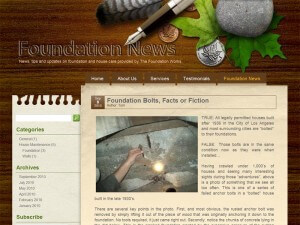 A blog can be very beneficial in increasing your website ranking and can help your SEO.
A blog allows you to publish multiple articles about the subject you are aiming to rank high with without at the same time making your website too cluttered.
Here is an example of adding a blog to a website.
In this case I gave the blog a little different style to the website  Thefoundationworks.com  making it fell like a separate publication but still completely linked to the website I'm optimizing for search engines.